VOL. 01
THE TOWN OF LONETREE, Sunday AFTERNOON, May 24, 2015
Apr 07, 2015
Early Access April 4 Content Drop - Detailed Patch Notes
On Saturday, April 4 we dropped a huge update. It's massive size was due to the Early Access testing going on hold for a while, and during that time a lot of fixes were happening behind the scenes. Thank you for bearing with us during that process and now after this mega patch drop, we're back on full PC action. Our Early Access community can expect a patch update every Saturday morning moving forward.
Instead of posting every fix (there are hundreds and hundreds) here are some of the more significant ones we've selected for the patch notes that might be the most relevant to players.
Apr 03, 2015
GRAB YOUR HOLSTERS! 'CAUSE SECRET PONCHOS IS BACK ON EARLY ACCESS!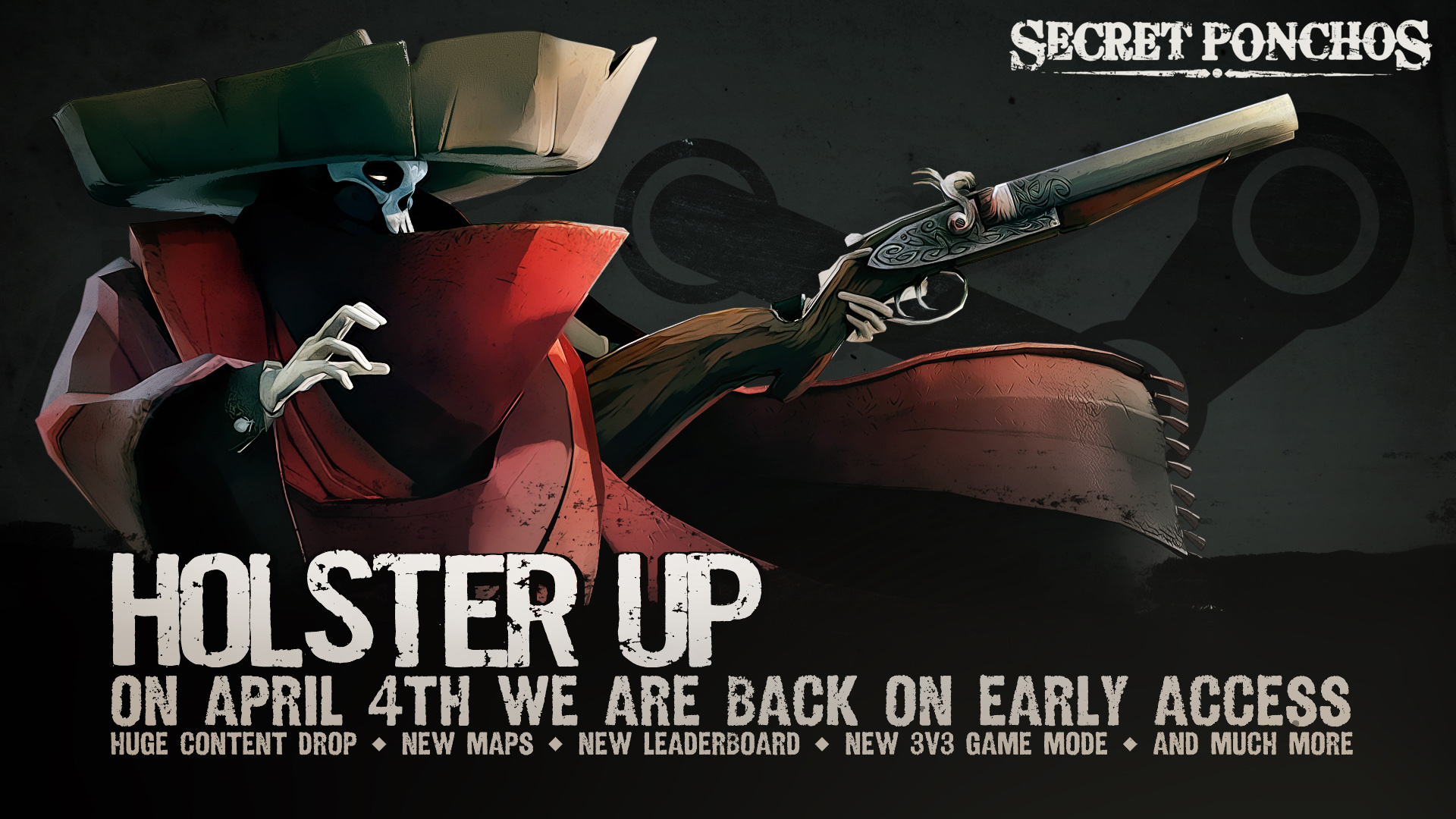 The Switchblade Monkeys team is happy to announce that we're charging full force into PC development with you, our Early Access community! We're jump starting the process with a huge update to Secret Ponchos that we've been working on behind the scenes, and it launches this Saturday!
We want to thank you for your patience while we've been focused on getting the PS4 version launched. We are a super small team and we needed to apply all of our energy to meeting that challenging deliverable, so your patience helped us out a lot. Now that our attention is back on driving towards the exciting PC launch, we want to give the PC community something special. Rather than just doing a straight port, we are excited to go full out with an enhanced version of Secret Ponchos for the PC and to use Early Access as a launching ground for new features and content!